Our Curriculum
At Ridgeway Primary School, we believe that the learning journey is a lifelong experience and we aim to enable all children to make sense of their learning and be equipped for our ever changing world by encouraging a passion for learning, fostering curiosity and nurturing creativity.
We recognise our responsibility to instil in our children the values and skills they will need for life in modern Britain, and spiritual, moral, social and cultural development underpins all of our learning. As such we have developed a two-year cycle for our curriculum to ensure coverage and progression within our phases.
We have created an exciting and stimulating set of topics, to cover the National Curriculum, providing cross-curricular opportunities to extend and apply learning to other areas wherever possible. In all our lessons, we encourage children to develop as independent and active learners and we nurture inquiry.We use History, Geography, Science or RE as the drivers and stimuli for each topic then use Art, DT, and Music etc. to enhance and deepen the learning.Certain subjects, such as RE, PE, Computing, MFL in Key Stage 2 (French) and PSHE may not appear in this topic plan as they are sometimes taught discretely. Separate maps are available for these subject areas.
For more information about our curriculum either read the current terms topic information on the class page of our website or come in and talk to your child's teacher or Mr. Wilson, the Head Teacher.
Maps coming soon...
Modern Foreign Language
Here at Ridgeway we teach French as our modern foreign language. This is done across Key Stage 2, so children start their sessions in Year 3 and carry on until they leave us and move to Secondary school. The children will learn through speaking and listening activities and move toward written learning as they progress through school. We also learn about France and its traditions, for example comparing French Christmas Traditions with those in the UK. French is taught across a range of themes; for example foods and animals including pets. Children are taught to express likes and dislikes in French. We have a range of story books in French which are used, alongside other resources to bring the language to life.
Our Curriculum in Action
School Results

:

For our School results click here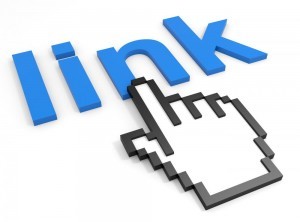 Phonics & Reading
Phonics:
For phonics we use the Letters and Sounds scheme which groups the phonic sounds and corresponding graphemes into phases. This supports the children to learn and use phonics in conjunction with sight vocabulary that can be arranged into meaningful sentences.
The reading in Key Stage 1:
We do not follow one specific scheme for reading but have a range of books that are colour banded to ensure breadth and progression. Children are listened to in small groups and as individuals each week. The children are expected to read at home with an adult too.