Year 5 - Orang-utans
Welcome to our Year 5 Orang-utans Remote learning page.
The Final Countdown, de da der der, der der D da dah. I will name that tune in ..... 9.
Let's face it, last day of the year, what do we normally do? No, we don't do that silly Billy; no, our mummies wouldn't like that would they dear? Yes lad - oh, you just want the toilet, yes, off you go - remember to wash your hands, and don't wipe them dry on your friends.
Anyhous, so what do we usually do last day of term? Aye, that's right teacher's pet, we play games, watch videos, eat unhealthy snacks, fall out, make up, feel a bit sick, watch another film even though no-one can concentrate 'cos that child is TOO LOUD; get bored, cry. Go home and collapse on the settee.
So that is today's learning. And i expect the full list to be ticked.
Unearthed most PE kits today, so a good chance it will be in school if you thought it lost.
This is the paragraph which says how brilliant and proud of the orangs i am, and how much i look forward to teaching yous again next year; already done that in Monday's assembly. So instead, hijacking this paragraph to thank mums and dads and nans and grandpoppas and au pairs and feisty older siblings for all their efforts on OUR behalf. There will not be many classes who have had such wonderful support over the last few months, keeping learning ticking over, and building lifelong learning in the home and local community. A big thank you from me to all the BIG Orangs, i think you have been fantastic.
Thank you for any cards, pressies and best wishes - much appreciated.
Only out of boredom comes brilliance and creativity? So please beg your folks to allow you to be bored this Summer. It is so important to be so bored of doing the same boring things that eventually you are so bored you become experimental, interested and then brilliant and creative. (page 7 of the Trevor Thornton 'Spare the rod, ruin the child' parenting handbook)
(Chapter 11 - 'maybe' or 'might' genuinely means 'maybe' or 'might' - also a riveting read)
See you in September https://www.youtube.com/watch?v=iu-7DXBiVsA
This Day's Learning Overview
17th July, 2020
Final Friday Showdown - in any order:
Physical - crash on settee
Reading - TV / film menu
Writing - eat unhealthy snacks x loads
Topic - fall out with someone
Maths - make up
Creative - feel ill
Other - play games
T'other other - cry
Social - play games
top teaching tips
Hi Orangs and parents, there are many sites now offering free resources for children during this isolation period, have a hunt around and find one you like. Oxford Owl is one i have used before and has lots of books to read.
https://www.youtube.com/watch?v=HsoactyEjDM&feature=youtu.be
This link is to an online tutorial by Mr P, who came to Ridgeway and trained the staff regards ipad software this September. It explains how to photograph text, read aloud and / or thought talk or comment over it, then upload to Seesaw.
Parents, my Maths link today on the remote learning icon is a site called Khan Academy. It is free to join and offers lots of tutorials on the particular strand of Maths that i will be setting as learning. Please join and then feel free to use these tutorials to extend learning even further. (I tend not to use Khan Academy Kids so ...)
Why not look up David Walliams 'audio book a day' on line. Read the Terrible Triplets and others. Free, so no need to sign up. (Can't believe I'm recommending David Walliams - what am I doing?)
How to Support Your Child at Home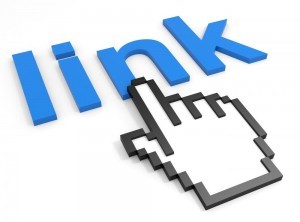 Click here