We are The Jellyfish (Year 4)
Homework Task! Please see the link below to the homework due the week commencing Monday 24th June 2019. Thank you for your ongoing support, Mrs Potts & Miss Trotter X
Times

Tables

Rockstars!
We are continuing to learn and learn again our times tables and their inverses so that we know them standing on our heads (!) as they are a fundamental part of our learning and makes other jobs so much easier to do! Thank you for your continued support at home with Times Tables Rockstars, it really is making a difference and we couldn't be MORE PROUD of the children and the way that they can now instantly recall so many TT facts so quickly! Please find the link to the website below:
Mrs Potts & Miss Trotter x
As discussed at Parents' Evening, we have changed the way we are reading in our class and it really has and continues to make a difference. We are reading at least 3 times per week in school and reading a variety of genres of texts from narrative to non-fiction to poetry and newspaper articles.
Thank you so much for your support with reading at home. We are proud of all the children who are making the stages on the 'Where will the words take you?' challenge. If you have any questions, please don't hesitate to contact us and here is the link to the letter about the challenge below.
Mrs Potts & Miss Trotter x
Homework
Book bags are to be sent in on Wednesdays. Remember, all quality reading counts towards the 'Where will the words take you?' reading challenge.
Homework will be set on Fridays and needs to be returned the following Thursday. This will be a maths activity and sometimes a SPAG activity.
Spellings will also be set on Fridays to be tested the following Friday. You will notice that this half term some of the children are being set homophones (words which sound the same). Some of these spellings may seem easier than they have learnt previously, however we are consolidating the use of the correct homophone for the context. We would still like them to write each word in a sentence and complete an activity please.

If your child wishes to complete extra work at home, please feel to use the homework book for this.
We are The Jellyfish!

Miss Trotter and Mrs Potts are our team leaders, but we could not do our job without the amazing children in our class.

Mrs Potts teaches us Monday and Tuesday one week and Monday, Tuesday and Wednesday the next and Miss Trotter works Wednesday, Thursday and Friday one week and Thursday, Friday the next.

Mrs Taylor has time with us each Tuesday and Wednesday and

she is an incredibly important and treasured member of our team.

SWIMMING will continue to take place this half term (Every Wednesday - please don't forget your kits and your £1 coin for the locker!)

One other P.E lesson will take place either on a Tuesday or Friday.

Water bottles will be sent home at the end of each day to be washed out.
If you have any questions, please always feel free to ask! We feel so incredibly lucky to have your children in our class - they make us smile so much!
Mrs Potts & Miss Trotter x
Please find below some useful links for extra learning at home!
As always, any questions then please ask,
Mrs Potts & Miss Trotter x
Here is a link to the book we are using for the first half of this half term based on The Water Cycle:
What a lovely time we had at Weston Park Museum!
We had a super day at Weston Park Museum discovering all that it has to offer from mummies to polar bears, to butterflies to learning about the history of Sheffield. We particularly enjoyed the Egyptian Workshop where we were able to remove organs from 'Fred' just as the Egyptians would have.
The children were absolute Superstars and we couldn't be any more proud of the way they learned and behaved that day.
And a special thanks to Mrs Mitchell, Mrs Abbey and Mrs Dudley for coming along with us and making the trip possible - you are wonderful!
Take a look at the pictures from the trip below,
Mrs Potts & Miss Trotter x
Egyptian Day was a super opportunity for us to show parents some of the wonderful learning we completed during the half term all about Ancient Egypt. Thank you to all those who came and showed your support, it means so much. And thank you Year 4 Jellyfish, you made me so proud like you always do!
In Maths this half term, we have been learning lots about number and their Place Value. This will give us a solid foundation to build upon as we move forward with our learning. We have also been working together to 'coach' each other when learning new written methods; by explaining the learning to each other it realy does help to consolidate what the children have been taught themselves and the children love it!
Here is

it! What we
have all been

waiting for!

The Year 3

and Year 4

End of Year

Show...
All unique but together one happy and smiling team being the best we can be!
Term 3 - Summer 2
This half term's topic is:
'Off with their heads!'...
Term 3 - Summer 1
This half term's topic is:
'Water Warriors!'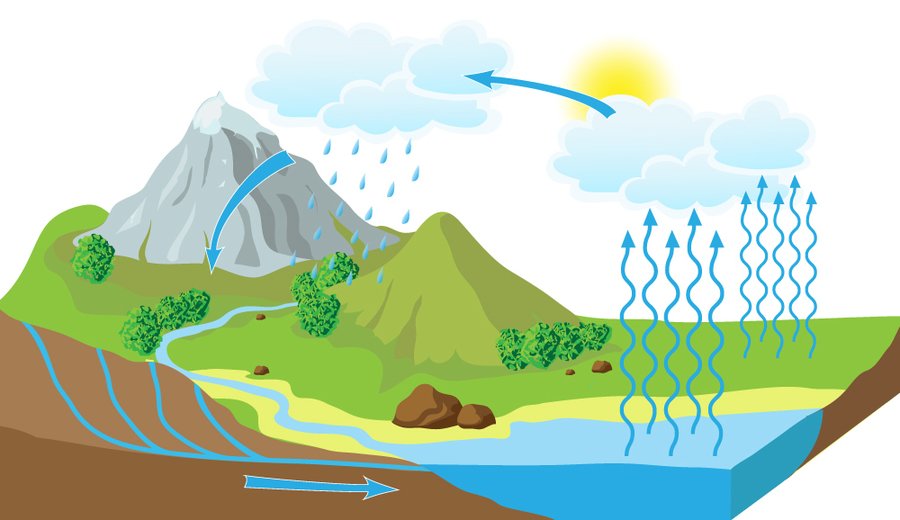 The SUMMER TERM? How did that happen? Time sure does fly by when you're having fun AND my goodness we have much more in store! This term is short but will be super - action packed as we learn all about The Water Cycle. We will be thinking about the different stages of the cycle, re-creating it and explaining our research before moving on to understanding how water is used and where our supply comes from. We will also be considering if all people around the world have the same access to clean water as we do? And if so, how they use it? But if not, why? And what impact this might have on other people's lives.
In English we will be using two books - one a narrative and the other a non-fiction book as the main stimulus for our learning as well as many others.
We will also be continuing reading at least four times per week in school and all the texts will be based around our topic. The first is a poem called, 'Summer Rain', it's a good one with lots for us to look at!
We will be using our Computing learning to create postcards as though we are on rivers around the world and we will be learning how to use the 'Scratch' app.
And what would a new topic be without a D&T project? We will be designing our own water catcher to be used on our very own school allotment! So thinking caps on!
There is much more that we will be covering but this is a little whistle-stop tour!
We have missed you all over this last couple of weeks and we were thinking of you all on Easter morning with your chocolate eggs!
I can't wait to see you all tomorrow - let's get cracking on our Water Cycles!
Mrs Potts & Miss Trotter x
Wonderful Water Cycles!
We have had a busy first few days of term learning all about the Water Cycle. We have been learning some pretty tricky words such as 'Precipitation' and 'Condensation' and what they mean. Then, we created our own Water Cycles for the classroom - including some in cups in which we should be able to see the evaporation and condensation in action and water cycles on plates. I am so proud of the explanations the children could give of how and why the water cycle occurs like it does!
'The Rhythm of the Rain' is a must - read!
This half term we are using two main books, as well as other texts, to ignite our learning and the first is called, 'The Rhythm of the Rain'. It is a beautifully illustrated book that tells the story of the Water Cycle via the journey of a glass of water that is tipped in to a stream on a mountain and finishes in the sea. Before the children read the book, we analysed the pictures and used all of the skills we have been learning about in our reading sessions to make 'I predict', 'I wonder' and 'What if' statements, as well as describing what they could see and making links between this text and others they know of. The Jellyfish worked in small groups and formulated fabulous ideas, as always I was really proud of them. We then read the text and evaluated how well we had predicted!
Outdoor Maths...
We need to be able to identify different kinds of triangles and what better way to apply our learning than drawing and labeling them on the yard? We had a great time and learned lots!
River Research...
The Jellyfish split in to different groups (we like to mix things up often!) and used the iPads and library to research different rivers around the world. We learned lots in this lesson that we didn't know before and realised that the rivers are very individual! We also put our 'Internet Safety' learning to the test!
A-lot of allotment fun...
We had the most wonderful afternoon in the allotment; we learned all about what plants and vegetables need to grow, about the different gardening tools to use, how to weed and prepare the soil ready for things to be planted in it and then had a go at planting potatoes, cabbage and sprouts! We will keep an eye on the progress. And a special thanks to Mr Barber who has spent much of his own time helping us in the allotment and taught us many new things! :-)
Because we are a team and learn together...
We learned all about measure in pairs and had a go at looking at what different measurements look like in real life - this helped us to understand how to convert between cm and metres and mm and km! Tricky stuff but because we are so grown up and because we worked so well together, it started to make sense by the end of our learning! I am proud of you, Jellyfish!
Term 2 - Spring 2
This half term's topic is:
'Good Vibrations!'
Each individual is like a single note but together we make a masterpiece!
We can't wait to take the children on a musical journey through the decades from the 1920's to present day!
Music is good for the soul!
This has been such an action - packed, music filled, fun half term and topic to be learning about!
Our classroom is full of pictures of music icons through the ages and we are having a great time learning all about them!
We started by creating a timeline from the early 1920's to Britpop. We learned about Glen Miller, the children LOVE his music. Then we really enjoyed learning all about Jospehine Baker and her path to stardom. Next up, we researched The King himself. Not only did we learn about his life, his music and impact on musical history, we also learned to moved like him too and we have written excellent instructions on 'How to dance like Elvis'. Here we are practicing our moves; are you any good at the swiveling hip and snarling lips? I'm sure the children could show you!
And if you look really closely, you can see we were really getting in to it with our collars up! How cute! How lucky we are to teach such incredible children!
Mrs P & Miss T xx
We have been having such a great time learning all about The Beatles. We have been reading a great book that I can copy the link for below and we've been fascinated to learn who The Beatles were, where they came from and their wonderful music. We have even been singing their songs!
We were shocked to learn the huge impact 'Beatlemania' had on the world and we have been using our inference and empathy skills to imagine how the Police Officers would've felt having to control the crowds. This week we will be writing a report as a Police Officer and soon we will be filming using the green screen! We can't wait to bring our learning to life!
Here we are as 'Police Officers' when faced with the screaming fans!
We became police officers and created police reports using our Computing learning from when we 'witnessed Beatlemania'!
Warhol, Lichtenstein (and Paul, George, Ringo and John)...
We have been researching Pop Art and, in particular, the work of Warhol and Lichtenstein. We have been learning all about the use of vibrant colours, repeated patterns, silhouettes and highlighted areas and even the use of dots on Pop Art of Popular Culture. The children then designed their own piece of Art, based on The Beatles and inspired by the learning we have done.
I am in incredibly proud of the learning that the children have produced. Each piece of Art is very different but all tie in beautifully with our Pop Art learning.
Writing using inference
We have been working really hard on writing using inference and 'showing not telling' the reader how a character feels through their actions. I couldn't be any prouder of how much the children are trying with this mature skill. We have also been learning how to use apostrophes and direct speech, amongst other things. I just had to upload a few examples of some of the lovely writing we have completed recently about the life of Josephine Baker. We also read about her and we are now reading about The Beatles!
How does music make us feel?
We've been listening closely to many different styles of music including Jazz, Swing, Motown, Rhythm and Blues, Rock n Roll, Dance and even 00's band music. We listened carefully to different tracks and then used colour to express how the music made us feel!
'Music gives a soul to the universe'
We were so lucky to have Mrs Taylor working alongside us to help us to learn how to both READ and COMPOSE music. We learned how to write notes on staves and then we played our melodies using glockenspiels. The children absolutely loved this lesson and it was a pleasure to see them enjoying their learning so much!
Term 2 - Spring 1
This half term's topic is:
'The Land before Time!'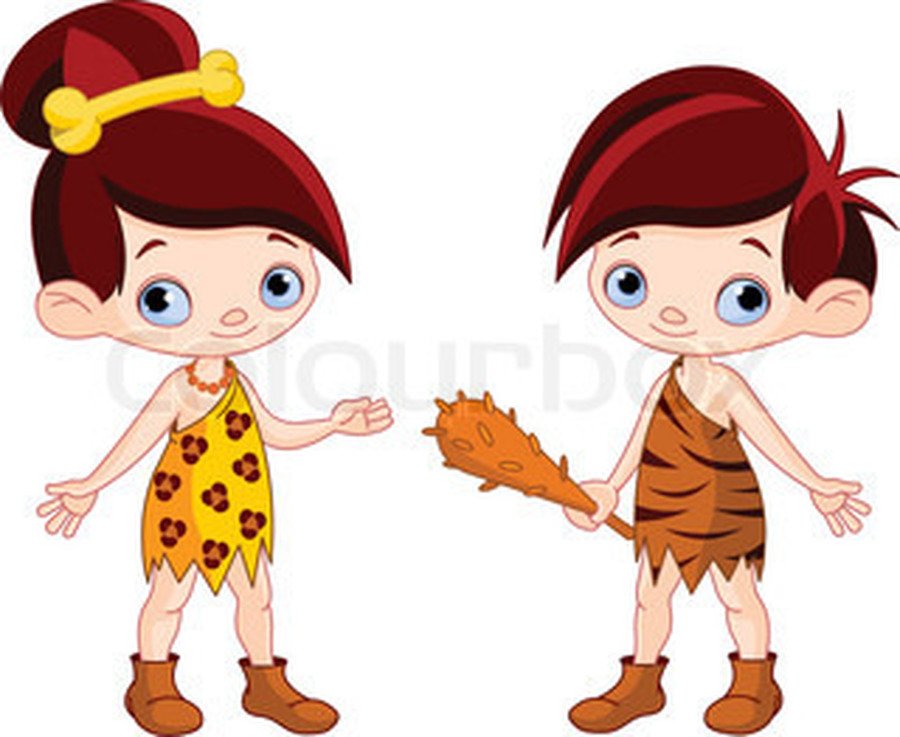 As if by magic our classroom has been transported back to The Stone Age and even has a cave in which the, 'Cave man/ woman of the day' can sit in!
And here, Jellyfish, is where we begin our journey as historians and archaeologists as we study how Britain has changed from The Stone Age to The Iron Age.
What a fabulous start to this topic we have had! Firstly, we drew pictures of Stone Age people and houses and wrote questions on the back of what we would like to know about this era and placed them on our knowledge tree. Then, inspired by the learning we did today, we had a go at creating Stone Age cave paintings that, when dry, will be placed over the walls in our classroom to really turn it in to 'The Land Before Time!'.
Jellyfish used their fingers to paint these and worked really well in teams. I couldn't be more proud of them, Mrs Potts x
What have we been up to?
Our learning is all linked around and through our topic and our class book, 'Stig of the Dump!' which we are really enjoying reading. So far, Barney has fallen in to chalk pit and met 'Stig', a man who has managed to build a home from left over, modern - day scrap but has the mannerisms and characteristics of someone from a VERY different era.
What adventures will the pair get up to together? Will Lou ever believe Barney when he tells her about his friend, Stig? Will anyone else meet Stig along the way?...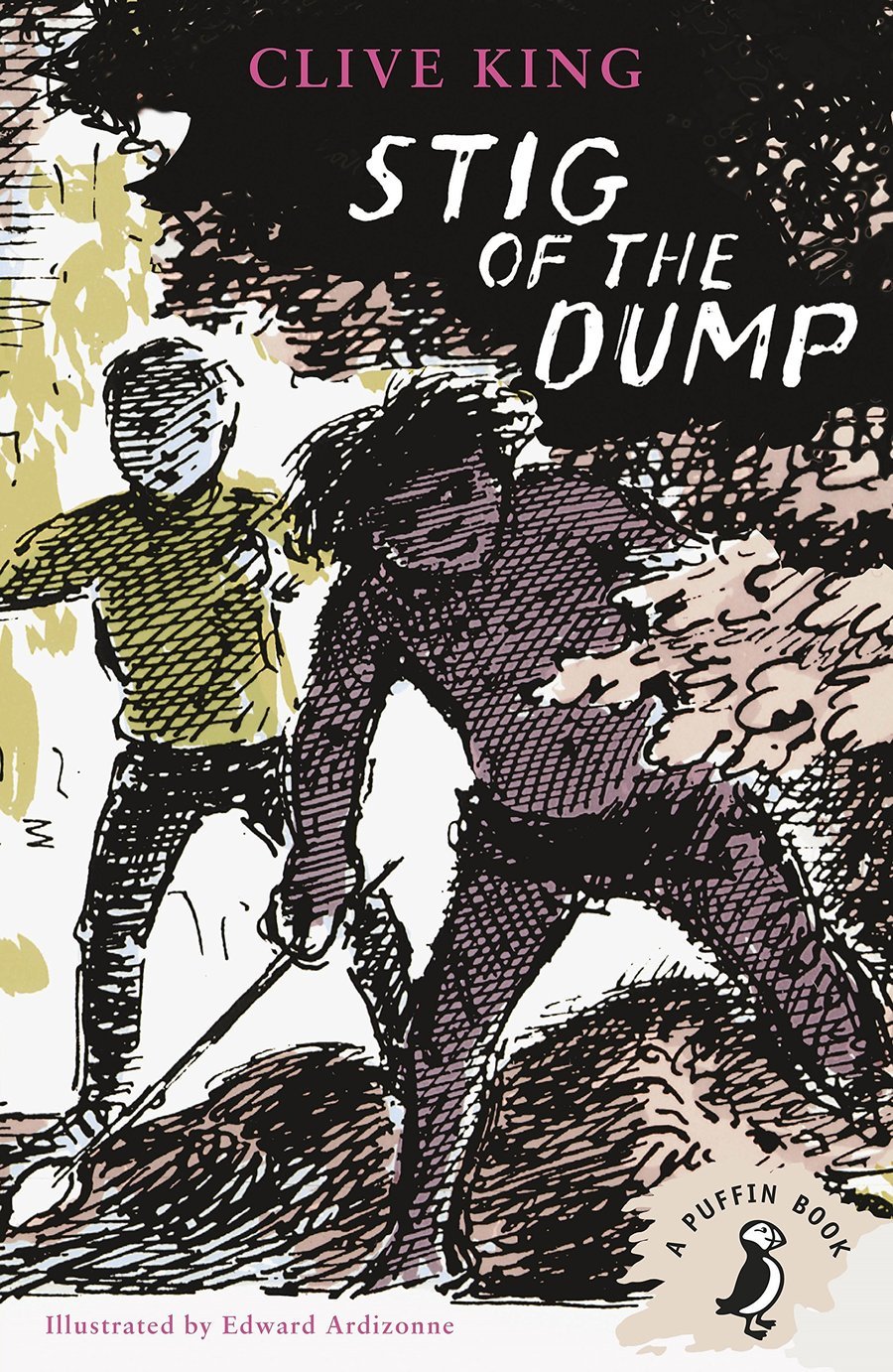 We have re-told and re-written a story based in The Stone Age and now we are preparing and planning a Play Script that is set in Grandma's kitchen and features Barney, Lou, Grandma and even Stig himself.
To help us fully understand how each character thinks and feels, we used our Guided Reading skills to deduce and infer from the text then we acted out the discussion in character. Jellyfish blew my socks off with how fabulous they were when in character - there were many thoughtful (and some quite funny!) suggestions of what the characters would be saying to each other. Take a look at us in action below!
We are on with designing and building a model of Stig's Den that will also have elements of how The Stone Age people lived historically. I am so impressed with how well the children continue to work in their groups to research, design, build and evaluate their ideas and learning as they go.
If the children have been asking for random objects/ recycling/ scraps of fabric to bring to school, this may be why!
Mrs Potts x
Our 'disgusting' discovery...
We became archaeologists and had a good dig around in 'organic matter' also known as POO! What better way is there to find out what the people of The Stone Age ate? By carefully excavating nuts, berries, raisins, grit and much more from the poo, we learned just what Stone Age people used to eat. We will then use this learning to feed in to our English learning as we decide what food Barney should take to Stig as a gift.
This really was so much fun, the children learned lots and really impressed me with their enthusiasm and mature attitude to learning,
Well done Jellyfish!
Mrs Potts x
Year 4 Fabulous Fashionistas!
We have been learning all about how people in The Stone Age dressed, including how and why they made their clothes and the materials they had available. Then we compared the clothing and its role from then and now. Having researched Stone Age clothing, we then designed an outfit fit for purpose for all those years ago and made sure we could explain our choices.
The real fun began when we then created our designs in newspaper (although we know animal skin was often used) and explained our choices during a 'Stone Age Fashion Show'.
Well done Jellyfish, you learned so much and your outfits were out of this world!
Mrs Potts x
Term 1 - Autumn 2
This half term's topic is:
'Eco - Explorers!'
We are so excited to be teaching this topic this half term, there is so much fun learning to be had as we kick off by looking at animals and humans in their different habitats... And what better place to start than in beautiful Ridgeway itself? We will use our Geography skills to observe our local environment and we will compare it to others.
We will be reading Michael Morpurgo's 'Homecoming' for our English and topic learning. It is set in a beautiful village and all is well in the scenic setting UNTIL PLANS FOR AN ATOMIC POWER STATION ARE PROPOSED! How will this impact on the local people? What about the local wildlife? The local industry? What are the pros and cons of such a development?
We will then consider how fracking might affect our lovely Ridgeway. We've seen the posters around the village, but what does it mean? And why is it such an emotive subject? What impact might it have not only on the village but on energy supplies and jobs for the area?
Global - issues will then be order of the day as we consider the impact of plastic pollution on our oceans, of deforestation and even global warming... Big but very relevant topics for us!
We are the Eco - Explorers and we will be learning all about the world around us and understanding the perspectives of different people in different situations! Inquisitive minds at the ready, Year 4...
We look forward to seeing our Superstars this week!
Mrs Potts & Miss Trotter x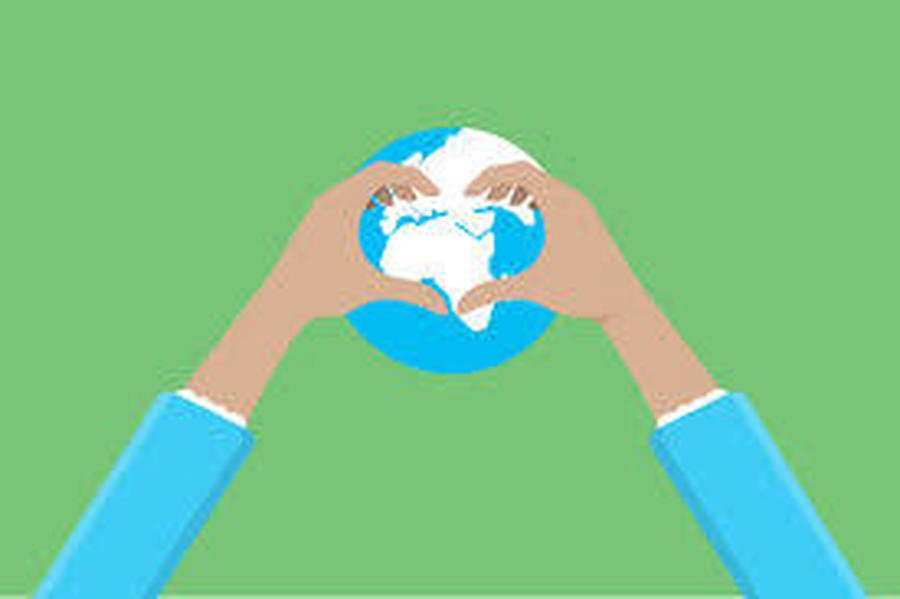 What have been up to?(Autumn 2)
The classroom has been altered from Ancient Egypt to a space that has different habitats - we have a Rainforest in our book corner, a desert area, an under water area, an Antarctica area and even an urban backdrop, all of which fit in with our topic this half term.
In Art, the children created some amazing igloo pictures. We sketched and shaded the igloos with biro. Then using a wax - resist method (wax crayons and water colours), we created a 'Northern Lights' inspired sky. They look amazing in the classroom!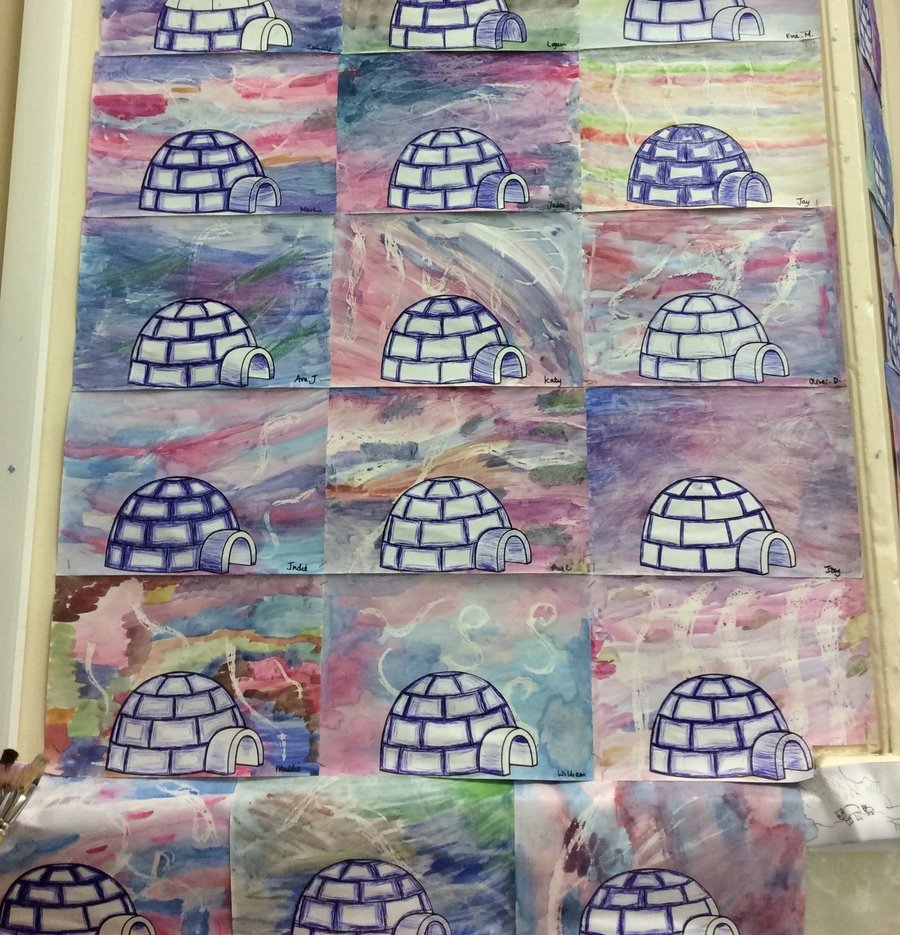 Remembrance Sunday
On Monday the children were incredibly respectful during their visit to the War Memorial in the village, well done Jellyfish! And we spent the beginning of this week learning all about World War 1 and why and how we remember those who have sacrificed their lives for our freedom today. We have also discussed 'Peace' and we have written beautiful similes about what it means to us.
As a part of our learning, we created 'Black Out' poems about those that have given their lives during conflicts. We used an extract from Harry Potter and chose the words we wished to keep to create our poem. Then, we decorated our learning with a symbolic picture. I am SO proud of these pieces of writing - the children did amazingly well and their enthusiasm and attitude to learning blew me away once again!
Term 1 - Autumn 1
This term's topic is:
'I Want My Mummy!'
We will need a passport, sunglasses, sun cream and hugely inquisitive minds as we step back in time to Ancient Egypt! We will be learning where Egypt is, locating its most famous places and landmarks and then stepping back in time to discover how the Ancient Egyptians lived, their rituals, beliefs and their way of life. We will be studying artefacts, how important they are in helping us to understand different periods of history, and in particular learning about what treasures were left and later found in ancient tombs belonging to Pharaohs. What did they put inside their tomb and why was it so important to them?
We will be getting gruesome when learning about the mummification process and Art will include creating canopic jars, moulding Ushbati figurines, making amulets and recreating Egyptian paintings found inside pyramids.
English will also be topic based when we follow an Egyptian Prince in to a tomb who may or may not be in DaNgEr! We will be predicting, using our drama skills, planning, writing and evaluating our own learning, as well as accompanying our written work with music to really set the scene.
Our learning will collectively create the basis for our Egyptian Day which will take place at the end of this half term and parents will be invited in to school to share all that the children have learned (watch this space for further information!)
Miss Trotter and I are so excited to teach this topic this half term, we can't wait to share this learning journey with your wonderful children!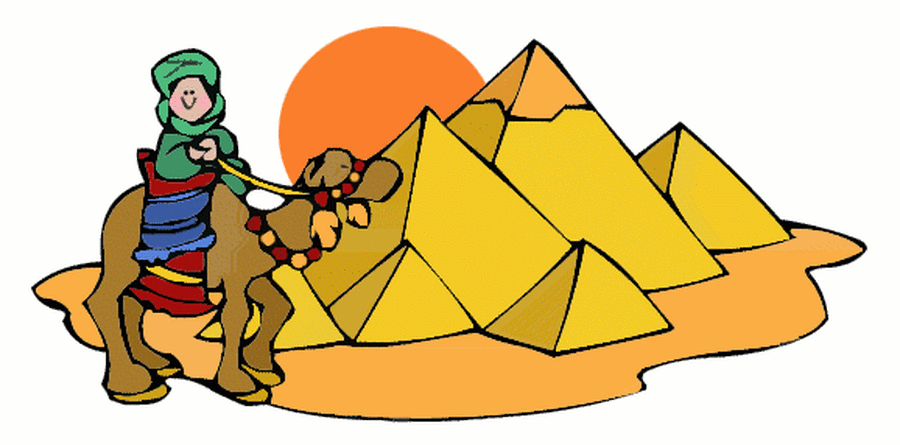 We began the year by stepping in to ACTUAL Ancient Egypt! Our classroom had been transformed with heiroglyphics on the walls, sand by the windows, a dessert oasis with sparkly lights for our Reading Corner, silhouettes of pyramids, a Pharaoh's throne (on which the 'Pharaoh of the Day' can sit) and even a Mummy! This really did ignite our want to learn all about Ancient Egypt!
From here, our learning began and what a journey (down the Nile) we have been on so far! The children have had a SUPERB start to Year 4 and we couldn't be more proud of them! Mrs Potts & Miss Trotter x
In English we have so far written a description of what you might find within a tomb, a 'Job Description' of what we would hope to find in our next Pharaoh, beautiful poems about The River Nile and we predicted what would happen next in our class book, 'The Scarab's Secret'.
The children are working so hard to achieve their targets in each piece of writing and are becoming more confident learners week by week, what superstars.
Also, to make our learning that extra bit more fun we have written not just in our books but fused it with our Art learning too. Take a look at the pictures below to see what you think!
All of our learning is cross curricular so we have been using drama to not only help us learn about the Ancient Egyptians but also to help us write. We have 'become' Pharaohs (having made our headresses) to describe our role, explain the Mummification process and even acted out, 'The Opening of the Mouth'ceremony! Super learning from everyone, well done Jellyfish!
We also incorporated our music learning with our drama learning too. I was so impressed with the way the children used rhythm and a variety of instruments to create the effect and atmosphere they wanted; what a mature learning attitude from every single member of our team - well done Jellyfish!
In Art we have so far learned how to use water colour, poster paint, biro and pencil to create different effects and we are beginning our next piece of Art which is going to be a collage (where we study the patterns of Ancient Egyptian fabrics and design our own Pharaoh head-dress!). We have also had great fun getting our hands dirty and creating Ushbati figurines out of clay. The children did really well to listen to and follow the instructions, it was a wonderful lesson.
We all LOVE Computing in Year 4 and we are using it more and more in our every day learning. Here we are using Word on netbooks in an English lesson, working in pairs to create a synonym bank for our next piece of writing. If you get chance, ask your child if they can show you the shortcut to find the thesaurus within Word itself! Team Jellyfish work so well together on such tasks and learned many new words that they then applied in their writing - well done you superstars!
We love P.E! And last week, before going outside, we learned about the sports that we believe the Ancient Egyptians used to play, based on the heiroglyphics found in tombs. We then applied this learning outside when we created our own 'warm ups' and games in the style of the Ancient Egyptians. We worked so well in groups and even had a go at trying out each other's games too! Well done Team Jellyfish, next stop - The Olympics!