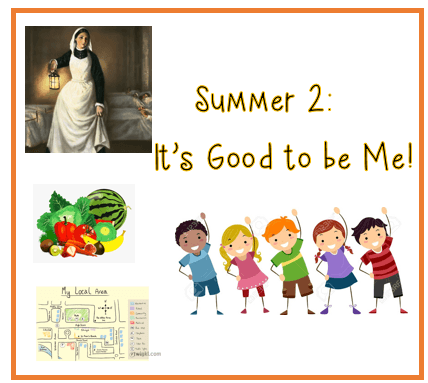 Welcome back Tigers! I hope you had a wonderful break and have been enjoying the sunshine!
Our new topic this half term is called 'Its Good to be Me!'
This topic leads on nicely from our Victorians topic as we will travel back in time again to learn lots about Florence Nightingale! We will also study some science this half term and focus on the human body and how we can keep ourselves healthy. Alongside this, we will think about our local area and focus on some Geography too.
We will:
Describe the importance for humans of exercise, eating the right amounts of different types of food, and hygiene

Identify similarities and differences between ways of life in different periods, including our own lives and recognise why people did things

Recognise and make simple observations about who was important in a historical event/account, e.g. talk about important places and who was important and why

Recognise what happened as a result of people's actions or events

Communicate understanding of the past in a variety of ways

Develop, then demonstrate an awareness of the past, using common words and phrases relating to the passing of time

Show where places, people and events fit into a broad chronological framework

Begin to use dates

Carry out a small survey of the local area/school

Ask and respond to basic geographical questions

Use pro-forma to collect data e.g. tally survey

Add labels onto a sketch map, map or photograph of features

Use a camera in the field to help to record what is seen
Summer 1
Well, here we are in the Summer term! I can't believe how quickly the school year is passing by!
So even though we are currently learning from home, a new term means a new topic and this is a fantastic one as we travel back in time to The Victorian period. It will probably be a little bit different to how we usually would teach it but we will try our best to ensure it is fun and exciting!
This topic focuses mainly around History and Queen Victoria herself!
We will:
·Recognise and make simple observations about who was important in an historical event/account, e.g. talk about who was important and why
·Identify similarities and differences between ways of life in different periods, including home, school and holidays.
·Recognise what happened as a result of people's actions or events
·Understand some ways we find out about the past e.g. using artefacts, pictures, stories and websites
·Choose and use parts of stories and other sources to show understanding of events
·Communicate understanding of the past in a variety of ways
·Develop an awareness of the past, using common words and phrases relating to the passing of time
·Show where places, people and events fit into a broad chronological framework
·Begin to use dates to gain an understanding of historical timelines
Maths:
We will be introducing some new concepts and learning this term but mainly it will be building on what we have already covered throughout the year and becoming confident and quicker with our answers, using written methods to help with problem solving and reasoning questions. The bronze, silver and gold levels are a great way to judge where your child is up to with their learning and to keep building up their understanding. Remember only one of the three levels needs to be completed - depending on confidence!
A great revision / daily maths exercise is to do some timestables practise eg the 2s, 5s, and 10s including division facts so if we know 2x5=10 we also know 5x2=10 10 divided by 2 = 5 and 10 divided by 5 = 2. Challenge by moving onto the 3 and 4 times tables.
Remember to log on and complete your 5 a day on Doodle Maths and Timestables Rockstars each day Monday - Friday if possible! Also, going over areas such as time and money whilst at home would be really beneficial along with any measuring you can do (reading scales when cooking / baking using grams, measuring liquid in ml and reading temperatures in oC)
English & Reading
Bug Club is ongoing using www.activelearn.co.uk, please try to log on each week and complete the books along with the 'bugs'. (Their eyes will close once the question has been answered.) We have put the Y2 Common Exception Words below which are the words for the children to read and spell by the end of Year 2, so always good for a little extra practise.
Remember to keep trying your best with handwriting, using capital letters, full stops, question marks, commas and apostrophes when completing your writing activities. When posting to Seesaw, please read your writing out loud to us so we can hear your reading too!
Spring 2
This half term our topic is 'Roots, Fruits and Shoots!' This gives us the opportunity to look at plants and flowers as living things and explore in detail what they need to grow.
During English we will be looking at writing instructions about how to grow different plants. This will link to last half term's learning on life cycles as we draw on our knowledge of the different stages of a plant's life. We'll also be writing narratives based on the traditional tale 'Jack & the Beanstalk.' We will look at the features of traditional tales and also alternate versions to enable us to write creatively and change the original version to include our own ideas.
We will also be writing our own poems based around Mother's Day to help link to our SPaG. We will think of exciting, descriptive expanded noun phrases, similes, exclamations and much more!
In maths we will look at shapes and their properties, both 2D & 3D including the different ways we can sort them (Venn / Carroll diagrams), what right angles are and whether shapes are symmetrical or not. We will also look at different units of measurement: CM / M / MM / L /ML / G / KG / oC to help with our learning on length, height, capacity, weight and temperature.
We will be looking further at different written methods for addition and subtraction and how to use these effectively to solve reasoning / 2 step word problems.
In Science we will observe and describe how seeds and bulbs grow into mature plants and describe how plants need water, light and a suitable temperature to grow and stay healthy. We will also use the local environment (local walks and the allotment) to observe how different plants grow. We will discuss what plants need for germination, growth and survival, as well as to the processes of reproduction and growth in plants. We will work scientifically by: observing and recording the growth of a variety of plants as they change over time from a seed or bulb, or observing similar plants at different stages of growth; setting up a comparative test to show that plants need light and water to stay healthy.
Spring 1
Happy new year! I hope you have all had a lovely Christmas and enjoyed the festive period!
This half term we are going to be learning all about animals including their habitats, diet and how we classify (group) them!
We will:
explore and compare the differences between things that are living, dead, and things that have never been alive.

Identify that most living things live in habitats to which they are suited and describe how different habitats provide for the basic needs of different kinds of animals.

Identify and name a variety of animals in their habitats, including microhabitats.

Describe how animals obtain their food from plants and other animals, using the idea of a simple food chain, and identify and name different sources of food.

Notice that animals have offspring which grow into adults.

Find out about and describe the basic needs of animals for




survival (water, food and air).
Autumn 2:
This half term is an exciting one! Very busy but fun filled as we learn all about The Gunpowder Plot and how we now celebrate Bonfire Night, we look at Remembrance Day and it's importance, The Great Fire of London and of course Christmas! With Crafternoon, the nativity and lots more exciting things planned, this promises to be an amazing half term full of learning and fun!
We will cover:
Events beyond living memory that are significant nationally (The Gunpowder Plot & The Great Fire of London)

We will look at both of these historic events using a range of media including: timelines, diary entries, iPad apps, drama / roleplay, sequencing, reading / analysing texts, various art forms, dance, design & technology and even science based enquiries. So much cross curricular learning - we can't wait!

The lives of significant individuals in the past who have shaped history - we will look specifically at Guy Fawkes, who was he? Why is he iconic? Can we put ourselves into his shoes to write a diary entry leading up to the plot?

We will also look closely at Samuel Pepys and how the diary he wrote was a brilliant history source, leading to so many interesting discoveries and information about the Great Fire of London.
Autumn 1:
We are going to be learning all about... castles!
This will include:
a visit to Conisbrough Castle

identifying the features of a castle

looking at the job roles of different people within a castle

identifying famous castles

creating models of castles

looking at different materials and their suitability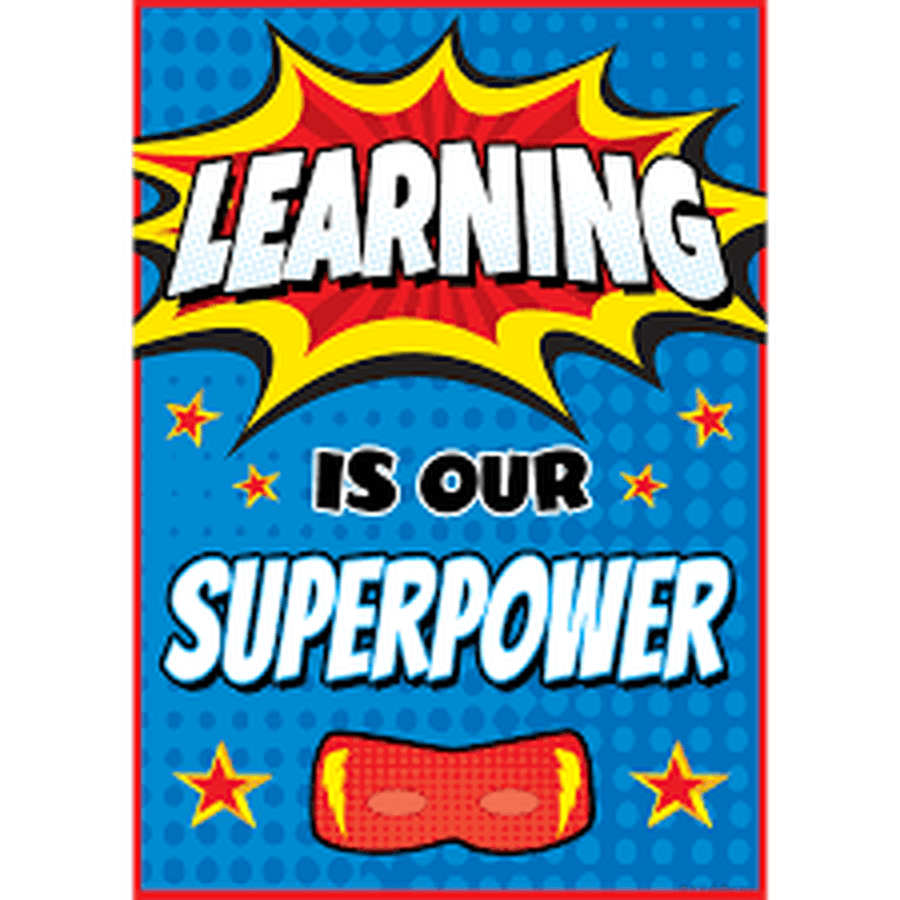 Thank you so much for attending the SATs meeting after school today. I hope you found it informative and that we answered some of the questions you may have had.
I have uploaded the powerpoint below for your reference. As always, if you have any questions please come and speak to myself or Mrs Evans!
Thanks once again for your ongoing support!
Mrs Barnes
We have been working super hard on our reading skills in Year 2 - ensuring that we are fluent and can decode the words but also, that we understand what they are saying. We have been practising lots of different skills including: thought talking, circling and fixing words we are unsure of, adding annotations to a text, making predictions and drawing snapshots of images the words create in our mind. We then use this in depth understanding to help us answer a variety of questions. You are amazing Tigers - keep it up!
Practical Division
The children showed super teamwork when dividing practically before moving onto more pictorial / abstract methods and concepts. Well done everyone!
Christmas Crafternoon!
We had a brilliant afternoon making different Christmas crafts and turning the classroom into our very own winter wonderland!
Thank you so much to all of our fantastic helpers for making our afternoon super special and Christmassy!
Conisbrough Castle!
Well, the rain certainly didn't spoil our fun! What a super day we had! We started by exploring the bailey and the keep; we asked thoughtful questions and tried to spot the different features that we have been learning about in class. We saw an old well, arrow slits, spiral staircases, battlements on top of the tower and even a toilet! We found out how old the castle was.. can you remember tigers? We also learned about Lord Hamlin and Lady Isabelle who used to live at the castle.
Then it was lunch time - followed by a fantastic workshop where we learnt about the different roles people did in the castle. We found out about stewards, cooks, farmers, maids, lords, ladies and even kings! It was fantastic to bring the topic to life and see everyone throughly enjoying themselves! Go Team Tigers!
Class Information
I am in class all week apart from Monday afternoons when Mrs Gelipter will be covering my planning and assessment time.
Book bags and homework to come into school on a Monday please.
Outdoor PE is on Mondays and Indoor PE is on Thursdays.
Please make sure your child has a white T-shirt, a black sweatshirt and black joggers / shorts, (a spare pair of socks is a good idea if your child wears tights to school). Please make sure all kit is clearly named.
Water bottles will be sent home at the end of the school day to be washed and refilled ready for the next day please.
Any questions please don't hesitate to ask!
Thank you so much for your support,
Mrs Barnes
2.3.2020 Gymnastics @ Graves
Today we went to Graves Leisure Centre to practise our gymnastic skills using their amazing facilities! We were able to have a go at trampolining, floor exercises, balances, forward rolls, cartwheels and using the bar / foam pit. We had a brilliant morning and the children, as always, were superstars showing amazing behaviour and attitudes.
The Deep
On the 28th January, we visited The Deep in Hull to further our learning about animals; where they live and what they eat. It was a fantastic experience to bring the topic to life. It was such a joy to take the children - their behaviour was exemplary, they asked thoughtful and insightful questions and from the smiles on their faces - thoroughly enjoyed themselves! We even surprised the lady leading our workshop in the afternoon with all of our super knowledge about the Polar Regions! Thank you to our fabulous helpers and Mrs Evans too for ensuring we all had a super day. Great job Tigers!
If you would like to see the photos in the gallery rather than a slideshow please click here
Gymnastics
This half term we are working on balancing in gymnastics and how we can produce, one, two, three and even four point balances on our own and then with a partner! The children were very creative coming up with different ways to balance and understood it needed to be still and controlled. They then used their different balances to put together a sequence with a start and end position to perform to each other. Great job Tigers!
Children in Need 15.11.19
Today we dressed in pyjamas to raise money for Children in Need. In the morning the Tigers worked in partners to create some super informative videos all about the charity. They saved their own photographs using the internet, screen shotting and cropping them until they were the right size, they recorded their voice over the photos or typed into text boxes and even added background music - AMAZING!
In the afternoon we split the class in half and teamed up with Y4 to share our bedtime stories along with a yummy cup of hot chocolate! It was so lovely to see the children sharing their stories and reading for pleasure. What a fabulous day!
13.11.19 - Today we visited the Memorial Garden in Ridgeway to pay our respects to the brave soldiers from WWI. The children were incredibly respectful as we looked at the monument and produced some wonderful wax rubbings. The children also wrote super, descriptive remembrance acrostic poems which were fantastic! Such amazing superstars! Well done everyone!
We made our own poppies using two different pieces of felt! We drew around a stencil and then cut each one out, sticking them together. Then (with a little help from Mrs Evans!) we sewed the black button through the middle and added a safety pin on the back. We wore them with pride to our Remembrance Day assembly on Monday 11th November and all children were very proud of their achievements - well done Tigers!
We had a very special visitor in Y2 - a real life firefighter! Chris talked to us about how to stay safe, particularly on Bonfire Night, we learnt how to check our smoke alarms and what to do if there was a fire at home! The children listened amazingly well and could all perform a STOP, DROP & ROLL by the end of the session! Great job Tigers!
In D&T we have designed and created shields thinking about the shape, pattern and animals. We discussed why knights used shields and why each was different! Great work Tigers!
In English we have been writing descriptive poems of a tiger thinking carefully about the vocabulary we use. We used expanded noun phrases, similies and even adverbs to describe the tiger's movements! Here is an example of our wonderful work! Well done Tigers; you're grrrrreat!
On Thursday the Tigers visited Graves to take part in a Multi Sports Activity morning! The children were amazing as they worked together as a team throughout the various activities!
We played shooting stars, sticky toffee tig, a hoop and beanbag relay game and even created our own dance! What an amazing time we had! Well done everybody!!
We looked at the famous painting 'Castle and the Sun' by Paul Klee and used this as inspiration to create our own versions, firstly using 2D shapes and then oil pastels. Each looked unique and different and we can't wait to see the final product next week when we complete them using a wash for the background!