School Clubs
Summer Term Clubs:
School Clubs will begin again after Easter, starting Monday 9th April. They will run (unless you are contacted) until Friday 29th June. If your child is interested in taking part, would you please complete the slip below and return it to school as soon as possible. Written permission is required in order for your child to attend any after school club. Rugger Eds. are organised by a separate letter and you do not need to return the form below for those clubs. Certain clubs are limited to specific places.
As always, should a club need to be cancelled we will notify you by text and give you as much notice as possible. Year 6 Boosters will be continuing with Mr. Townsend and myself, but again that is via a separate letter.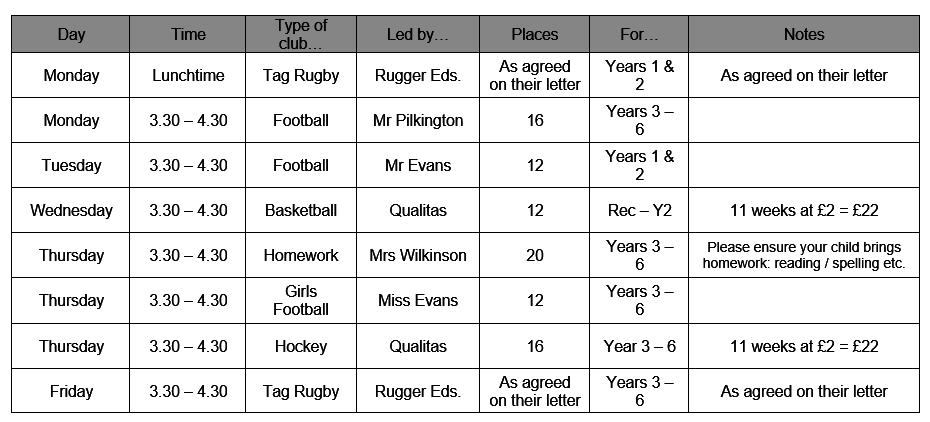 The parent permission form can be downloaded from the list below.