School Clubs
Autumn Term Clubs:
All School Clubs will begin in week 2 (next week starting 10th September*) and will run (unless you are contacted) until Friday 7th Dec., so if your child is interested in taking part, would you please complete the slip below and return it to school as soon as possible. Written permission is required in order for your child to attend any after-school club. Rugger Eds. are organised by separate letters coming soon.
As always, should a club need to be cancelled we will notify you by text and give you as much notice as possible. Certain clubs are limited to specific places. If there are more children wanting places, we will pick names out of a hat and the staff member in charge of that club will inform you who has/hasn't got a place.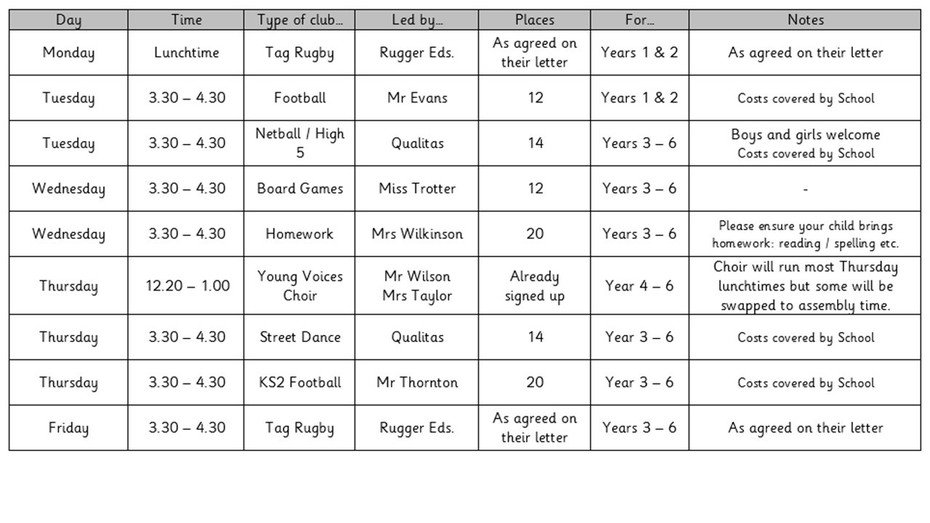 The parent permission form can be downloaded from the list below.