Year 4 - Team Phoenix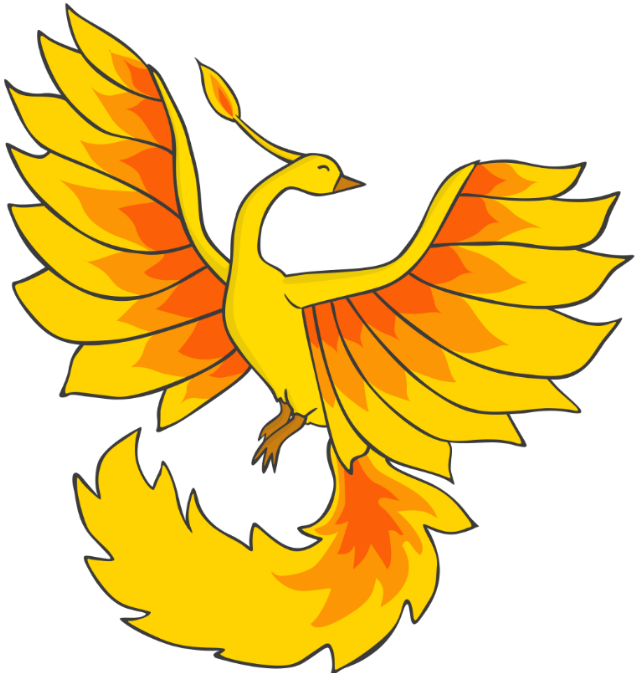 Learning makes knowledge and knowledge makes magic, let's rise from the ashes to be the best we can be!
Term 5- Summer 2
Homework
Book bags are to be sent in on Mondays, but only when your reading record needs signing. Remember, all books count towards the Space Invaders reading challenge.
Homework will be set on Fridays and needs to be returned the following Thursday. This will be a maths worksheet and sometimes a SPAG activity.
Spellings will also be set on Fridays to be tested the following Friday. You will have been provided with the spellings for the whole half term, with the dates for each test written next to each list. Please use each spelling in a sentence and choose two of the other activities each week.

If your child wishes to complete extra work at home, please feel to use the homework book for this.

I will be keeping track of which children read regularly at home, and those who bring their homework books back regularly. There will be a special treat for these children at the end of the half term :).
This Term's Topic is...
'Eruption!'
In Geography and Topic, VOLATILE, VICIOUS and VIOLENT VOLCANOES will be the order of the day! We will have a jam - packed half term looking at how and why volcanoes are formed, exploring the causes and aftermaths of eruptions that have happened, considering what may happen with 'dormant' volcanoes in the future, thinking about the impact that both volcanoes and their eruptions may have on their local environments and identifying the locations of the world's most famous volcanoes. Amongst others, we will be looking closely at Mt Vesuvius and the most famous eruption in 79AD and this will encourage us to think about why then, knowing the risks involved in living closely to a volcano, would people still choose to live in Naples, for example? There must be some advantages to volcanoes and the effects that they have on the environment? Surely?!
In Art we will be studying the use of watercolour and the work of artists such as Sally Gooden and Helen Rose as stimuli. We will be encouraged to express ourselves individually in our learning, studying a stimulus to gather ideas as a foundation before having a go ourselves and putting our own mark on our paintings. We will be painting volcanoes but do all paintings of volcanoes really have to be in brown, orange and red paint or could we try something else for a different effect? And do we really just have to use brushes to paint with or could we use different every day objects to create different tones, shapes and depths? I cannot wait to see the children explore their ideas and the outcomes! We will also be learning to self and peer assess our learning at different stages before continuing and improving as we go.
We will also be learning about different faiths in RE this half term.
We will also be visiting the allotment to bring our plant knowledge to life!
Class Information
We are Team Phoenix and we are all incredible and unique!

Miss Trotter and Mrs Potts are our team leaders, but we could not do our job without the amazing children in our class.

Mrs Potts has the pleasure of teaching us every Monday and Tuesday all day and Wednesday morning until lunch.

Miss Trotter teaches us Wednesday afternoons, all day Thursday and all day Friday.

Mrs Jenkinson works with us every morning to help us learn and be the best we can be.

We will be learning Yoga from a professional instructor this half term. This will be on Tuesday afternoons.

The other PE lesson will now be on Fridays. Please make sure you have an appropriate indoor and outdoor kit in school.
I could not be anymore thrilled and excited to be back in school following my maternity leave and to be teaching your wonderful children again makes me beam with so much joy and pride. I may have returned with only a few weeks left of the year before the summer but we will cram in so much learning and fun that our feet won't touch the ground and I cannot wait! Thank you to you all for welcoming me back so warmly and thank you Miss Trotter and Mrs Jenkinson for making me feel a part of your wonderful Phoenix Team . Mrs Potts X
Extra Fun Learning!
Some exciting things we have done so far this year include...
Roman Day- we all looked like gods and goddesses for the day, and even baked Roman bread to have as part of our feast!
Kelham Island Trip- We visited the old factory to learn about World War Two and what life was like.
Gymnastics- We were taught some really tricky gymnastics by a professional teacher!
Rugger'eds- We had a go at playing rugby and got really muddy!
Mediterranean food- We spent time researching, designing and creating delicious meals from our chosen Mediterranean country. I'm sure we all agree the best part was the tasting!
Dragons' Den Day- we designed and presented a new product for rabbits... and we were lucky enough to spend the morning with Betty and Billy (Miss Trotter's rabbits).
World Book Day- We loved looking silly dressed as our favourite book characters!
Sign Language- Miss Trotter's partner taught us how to say the alphabet in sign language, as well as some useful phrases.
Yoga- We were taught some relaxing yoga by a professional teacher!