Year 2 - Team Pegasus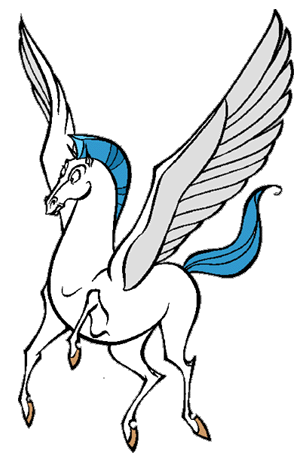 Go Team Pegasus... Together We Can Fly!
Oh I Do Like To Be Beside The Seaside
Summer 1
The half term we are going to be learning about:
The physical and human features of different locations
The world's 7 continents and 5 oceans
What animals and wildlife live at a seaside habitat
How seaside locations have changed over time
Different stories and poetry including The Lightkeeper's Lunch and Katie Morag
The Victorians - school life, work, Queen Victoria, ways of life
It promises to be a busy yet fun filled and exciting half term with lots of new learning and experiences to enjoy!
KS1 SATs Meeting 15.2.18
Thank you to everyone who attended the meeting yesterday. I hope it was informative and helpful! As always, if you do have any questions at all, please don't hesitate to come and see me! I have attached the powerpoint presentation below :)
Have a lovely half term,
Miss Evans
x
Class Information - Summer 1
I am in class all week apart from Monday afternoons when Mrs Gelipter will be covering my planning and assessment time.
Book bags and homework to come into school on a Monday please. Remember to record the titles of all the books your child reads, as these are recorded in their Space Invaders Passport, moving the children through the planets towards the Sun. If you do not record the title we will assume your child has not read that particular book.
Homework
Please note: As homework is now focusing on getting the children well prepared for our 'special challenges' in May, it is no longer stuck in the homework book. All homework is now being filed in your child's own folder in school as extra evidence and will be sent home with all school books at the end of the year. This way I can mark it, work on any areas where children are showing misconceptions and go through the papers in class. It really is having such a positive impact in class and I am very proud of the extra effort that the children are putting in at home - thank you.
Outdoor PE is on Mondays and Indoor PE is on Thursdays.
Please make sure your child has a white T-shirt, a black sweatshirt and black joggers, (a spare pair of socks is a good idea if your child wears tights to school). Please make sure all kit is clearly named.
Water bottles will be sent home at the end of the school day to be washed and refilled ready for the next day please.
As always, any questions please don't hesitate to ask!
Thank you so much for your support,
Miss Evans
20.4.18 As the weather has finally changed we were able to take our maths learning outside today! We practised solving different seaside word problems with our partner. The answer to one card, led us to the next. We were super detectives finding the answers and explaining our reasons why!
We planted a variety of seeds and bulbs to observe the changes and how they grow. We also placed some plants in different conditions to see what plants need to grow! The children enjoyed the hands on experience and we can't wait to move them out of our classroom greenhouse to the allotment very soon!
Gymnastics
As part of our indoor PE this half term we have been learning new skills in Gymnastics. We have a trained gymnast / instructor who comes to work with us every Thursday. Have a look at the pictures above to see how fab / strong / flexible we are!
The Great Fire of Ridgeway...
The Deep
On Tuesday 30th January 2018, Team Pegasus went to The Deep to explore the underwater aquarium and learn even more about habitats and how animals have adapted to their living conditions.
We all had the most amazing day and the children were absolutely fantastic; asking thoughtful questions, reading and engaging in all the facts and showing a love and enthusiasm for out of the classroom learning - well done everyone!
Click here to see photos from The Deep 30.1.18!
For extra maths activities to try at home copy and paste the web address below into the address bar...
https://www.mathsoftheday.org.uk/?code=O7YST