Year 2 - Team Pegasus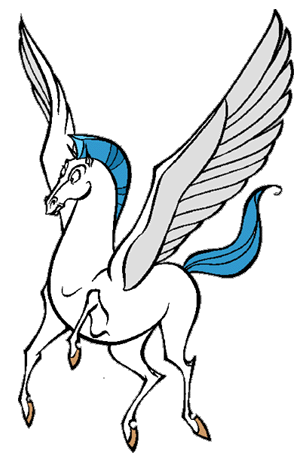 Go Team Pegasus... Together We Can Fly!
Please click here to see the photos from Victorian Day 14.5.18
We have had such an amazing day learning about school life in Victorian times. We had to wear traditional clothing and line up ready for class - boys and girls separately of course! We then had to pay for school, sit in rows and practise reading, writing and arithmetic. The girls had needlework lessons whilst the boys perfected their handwriting. We had the opportunity to play with traditional Victorian toys including a whip and top, hoop and stick, yoyos, skittles and marbles.
The children made me so incredibly proud with their grown up attitudes and how they got into the role of their character. They all thoroughly enjoyed the experience and I really hope it is something they will always remember. Miss Sharp and I were very impressed especially with their impeccable manners 'yes ma'am!'
It's Good To Be Me!
Summer 2
The half term we are going to be learning about:
Recognising that animals, including humans, have offspring which grow into adults

find out about and describe the basic needs of animals, including humans, for




survival (water, food and air)

describe the importance for humans of exercise, eating the right amounts of different




types of food, and hygiene - linked to our World Cup Sports Day!

The different food groups and the importance of a healthy diet.

Ridgeway and the local area

How to use simple compass directions (north, south, east and west) and locational and directional language [for example, near and far, left and right], to describe the location of features and routes on a map

using aerial photographs and plan perspectives to recognise landmarks and basic human and physical features; devise a simple map; and use and construct basic symbols in a key

using simple fieldwork and observational skills to study the geography of their school and its grounds and the key human and physical features of its surrounding environment
I cannot believe we are into the final half term of Y2, where has the year gone? I'm sure we are going to have lots of fun this half term, well done Team Pegasus!
KS1 SATs Meeting 15.2.18
Thank you to everyone who attended the meeting yesterday. I hope it was informative and helpful! As always, if you do have any questions at all, please don't hesitate to come and see me! I have attached the powerpoint presentation below :)
Have a lovely half term,
Miss Evans
x
Class Information - Summer 2
I am in class all week apart from Monday afternoons when Miss Brooks will be covering my planning and assessment time.
Book bags and homework to come into school on a Monday please. Remember to record the titles of all the books your child reads, as these are recorded in their Space Invaders Passport, moving the children through the planets towards the Sun. If you do not record the title we will assume your child has not read that particular book.
Homework
Please note: As our special challenges are now complete (!) homework will begin to be more topic focused, or may be linked to the spellings set for the week.
I was so proud and pleased with the attitudes the children showed during the last half term; we tried to keep the learning as fun as possible so they didn't know they were doing their challenges and this seemed to be a success. They all worked incredibly hard and it has been such a pleasure to watch them grow into the amazing individuals they are! Here's to the last 7 weeks in Y2 - let the fun and learning continue! :)
Outdoor PE is on Tuesdays and Indoor PE is on Thursdays.
Please make sure your child has a white T-shirt, a black sweatshirt and black joggers / shorts, (a spare pair of socks is a good idea if your child wears tights to school). Please make sure all kit is clearly named.
Water bottles will be sent home at the end of the school day to be washed and refilled ready for the next day please.
As always, any questions please don't hesitate to ask!
Thank you so much for your support,
Miss Evans
10.5.18 This afternoon the children and I went to Eckington School to take part in the Commonwealth Games Festival. There were 12 different activities to do and the children all made me so proud with their effort, enthusiasm and excellent sportsmanship. We all had such a fun time and even made some new friends from different schools!
In maths we have been practising reading a variety of scales and understanding which unit of measurement to use for each piece of equipment. The children enjoyed measuring different amounts of liquid, measuring how long they could throw a beanbag, how tall they were in cm and then converting it to metres and how to read grams using weighing scales - well done my amazing mathematicians!
11.5.18 Today we observed different Victorian artefacts and asked questions about what we thought they might be. We then made our very own book all about them including facts about what they were used for, what materials they were made out of and how they differ from the objects today!
20.4.18 As the weather has finally changed we were able to take our maths learning outside today! We practised solving different seaside word problems with our partner. The answer to one card, led us to the next. We were super detectives finding the answers and explaining our reasons why!
We planted a variety of seeds and bulbs to observe the changes and how they grow. We also placed some plants in different conditions to see what plants need to grow! The children enjoyed the hands on experience and we can't wait to move them out of our classroom greenhouse to the allotment very soon!
Gymnastics
As part of our indoor PE this half term we have been learning new skills in Gymnastics. We have a trained gymnast / instructor who comes to work with us every Thursday. Have a look at the pictures above to see how fab / strong / flexible we are!
The Great Fire of Ridgeway...
The Deep
On Tuesday 30th January 2018, Team Pegasus went to The Deep to explore the underwater aquarium and learn even more about habitats and how animals have adapted to their living conditions.
We all had the most amazing day and the children were absolutely fantastic; asking thoughtful questions, reading and engaging in all the facts and showing a love and enthusiasm for out of the classroom learning - well done everyone!
Click here to see photos from The Deep 30.1.18!
For extra maths activities to try at home copy and paste the web address below into the address bar...
https://www.mathsoftheday.org.uk/?code=O7YST